Redirecting to trip.com
Please wait while you are redirected...or Click Here if you do not want to wait.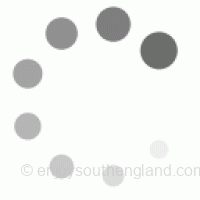 Below you can find what you need for your trip to Southern England:

Affordable Flights & Accomodation

TRIP.com has been known to us as a good provider especially for cheap flights to England. Airlines such as Easyjet, Ryanair & Co are also found here but even train tickets and accomodation.

check it at trip.com

*

* Affiliate Link. For details see below

Rental Cars – Great Deals

We like to book our car for Southern England at EASYCAR, as the prices are practically always well below direct bookings with Avis, Budget, Hertz, Sixt, etc., even though you are renting from the same well-known companies.

find your car at EASYCAR

*

* Affiliate Link. For details see below

Cosy Cottages

The most beautiful overnight stays in Southern England can be found in its charming holiday cottages. Although you have to make your own breakfast there, the atmosphere is wonderfully authentic. The company "Holiday Cottages UK" offers a very large selection of cottages throughout England.

visit Holidaycottages

*

* Affiliate Link. For details see below

The Best of Exmoor (Cottages)*

The Best of Exmoor is a small, independent agency offering the best selection of holiday cottages available on Exmoor National Park, offering a personal customer support.

visit Best of Exmoor (Holiday Cottages)

*

* Affiliate Link. For details see below

English Heritage – Places & Castles

English Heritage is guardian to some of the nation's most treasured and iconic buildings and monuments, including Stonehenge, Tintagel Castle, Osborne House, Hadrian's Wall and Dover Castle. English Heritage champions our historic places and advises the British Government and others to help today's generation get the best out of the English heritage and ensure that it is protected for future generations.

Buy your pass directly from the English Heritage

*

* Affiliate Link. For details see below

Annual Pass by the National Trust

Many of the beautiful gardens and stately homes of southern England are owned by the non-profit organization NATIONAL TRUST. Admission can always be paid on site but if you visit several places, an annual pass can be much cheaper. Incidentally, it can also be sent abroad by post without any problems so you have your pass already available when entering the country.

Buy your annual pass directly from the National Trust

Highly accurate & printed OS-MAPS

Once you are in Southern England you will need a map to find your way around. The free Google Map of course is great to navigate but to find the hidden places and so much more you need a highly accurate geospatial data and printed map! Ordnance Survey (OS) is Great Britain's national mapping agency. It carries out the official surveying of GB, providing the most accurate and up-to-date geographic data, relied on by government, business and individuals.

Visit the Ordnance Survey Shop

*

* Affiliate Link. For details see below

* In this content we use affiliate links. This means if you click the link and make a purchase on the landing page, we will earn an affiliate commission at no additional cost to you. That helps us to offset the costs of running this website.
Thanks so much for your support!